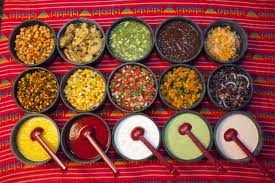 We are excited to announce our Winter Dinner Series which begins December 14 with a Mexican Holiday Feast. $45 per person for a 3 course meal and a welcome cocktail. Dinners will be held on Thursdays in the Inn dining room, now with expanded seating, served family style. Using locally sourced and organic ingredients, the dinners are the perfect antidote to what looks to be a long, cold season. Featuring ethnic, as well as Americana comfort food, the dinners will be prepared by the White Gate Farm Chefs.
   Dinner Dates: January 11th, January 25th, February 8th, February 22nd and March 8th.
Gift certificates are available for purchase.  What a great gift for your favorite "foodie"!  Request customized gift certificates at info@whitegatefarm.net.  We can email to recipient or send by snail mail.
Purchase spots at 3 or more dinners and get a 10% discount!
For details and to register the Holiday Mexican Feast click there.