Saturday, September 9, 3:00 pm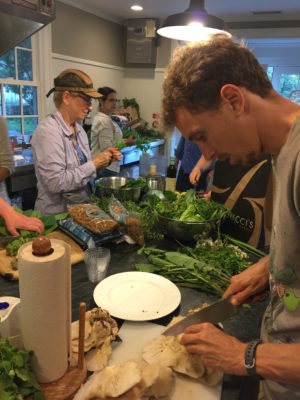 Join ethnobotanist and clinical herbalist Hayden Stebbins for a walk through field and farm to see the world in a way you've never seen before. Hayden will teach about common plants and mushrooms, how to identify them by family, and their edible, medicinal, or poisonous properties. The group will harvest edible plants and bring them to the farm kitchen to prepare a full, multi-course dinner combining the harvest with regular food. This will include a wild plant pesto, hummus, salad, a couple of teas and an extra dish depending on what plants and mushrooms are found. Limited to 18 people.  BYOB welcome.
All about Hayden here:  http://www.haydensharvest.com/    
Facebook: Hayden's Harvest
Register
Bookings are no longer available for this event.