Saturday, February 24, 5:00 pm
     In this class we will learn how to make a perfectly versatile pie and tart crust. Each student will make a sweet and a savory pie. Discover what makes a wonderful crust and why crusts sometimes fail. Learn a few decorating tips and ideas that will wow your family and guests. Take home a mini pie and a mini quiche from class, along with a little extra dough to experiment with at home.  
This class is limited to 10 people and includes dinner –savory and sweet delicacies in pastry — plus a salad.  BYO welcome.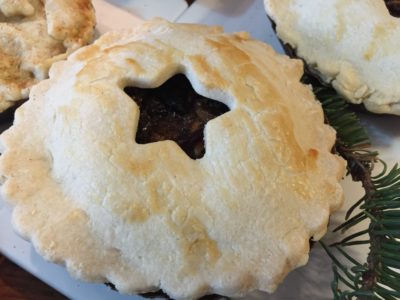 Register