Our hands-on cooking classes are geared to cooks of all levels who want to learn some new techniques or styles of cuisine and who want to have a fun evening out and a delicious dinner. Limit: 12 people.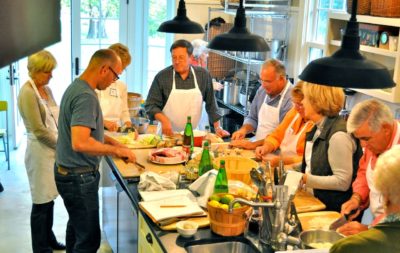 We offer classes for children too, aged 5 to 12, with Emily Florentino. These are from 2 to 4 pm Wednesdays or Saturdays and feature a farm activity (collecting eggs or visiting chicks, say), a craft, instruction in making at least 2 foods (e.g. chocolate beet brownies, kale chips, pumpkin raviolis), and a game.  Kids take home the craft creation, food, recipes and often the enthusiasm to cook at home. Food allergies are cheerfully accommodated with advance notice.  Limit: 10 kids; $48 each.
Want to arrange a private class for adults or children?  E-mail us!